USS Slater - Dydock Repairs 2014 - Ship Refloated - June 21 / 34 USS Slater
Bill Maloney
8/13/2014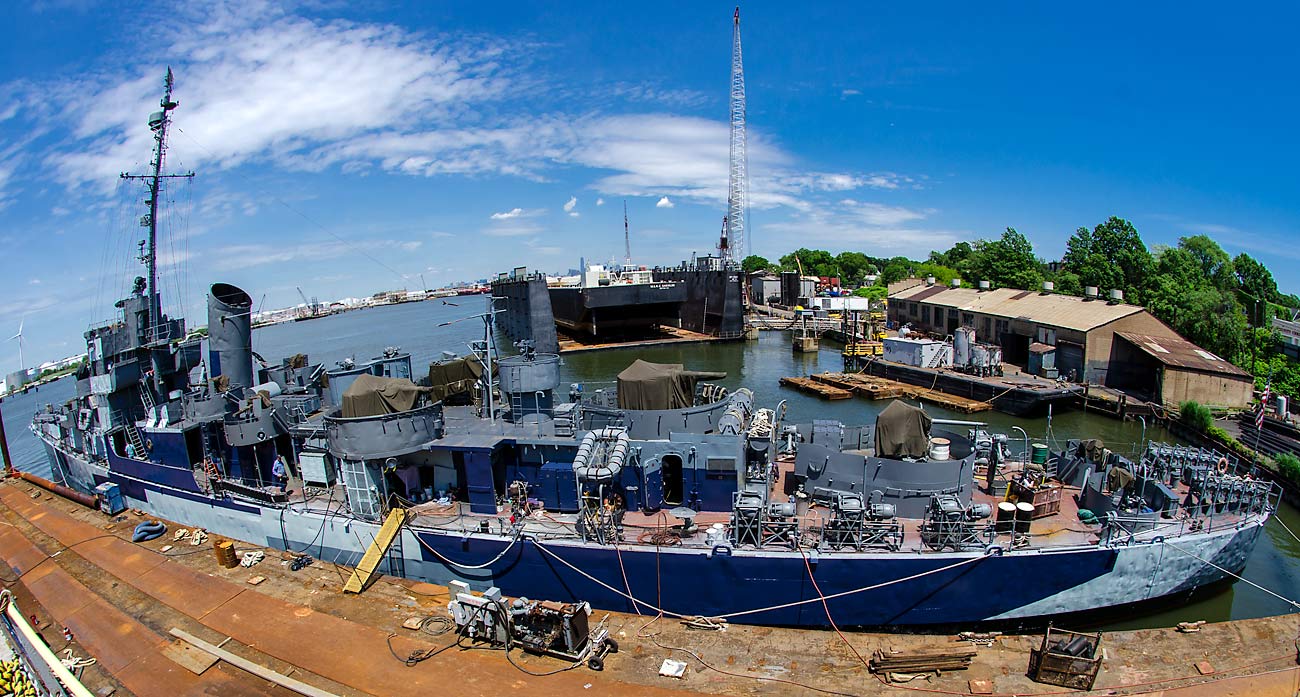 34 USS Slater
Drydock number 6, where the ship spent the majority of its time in drydock is in the background. A barge is in its place.
The white tower to the righ of the barge is Big Betty, the huge crane used to transport equipment and vehicles to the drydock and back.
Just above the barge on the skyline you can see the Freedom Tower poking up.