USS Slater - Dydock Repairs 2014 - Ship Refloated - June 21 / 05 Ed Zajkowski Appreciation Plaque
Bill Maloney
8/13/2014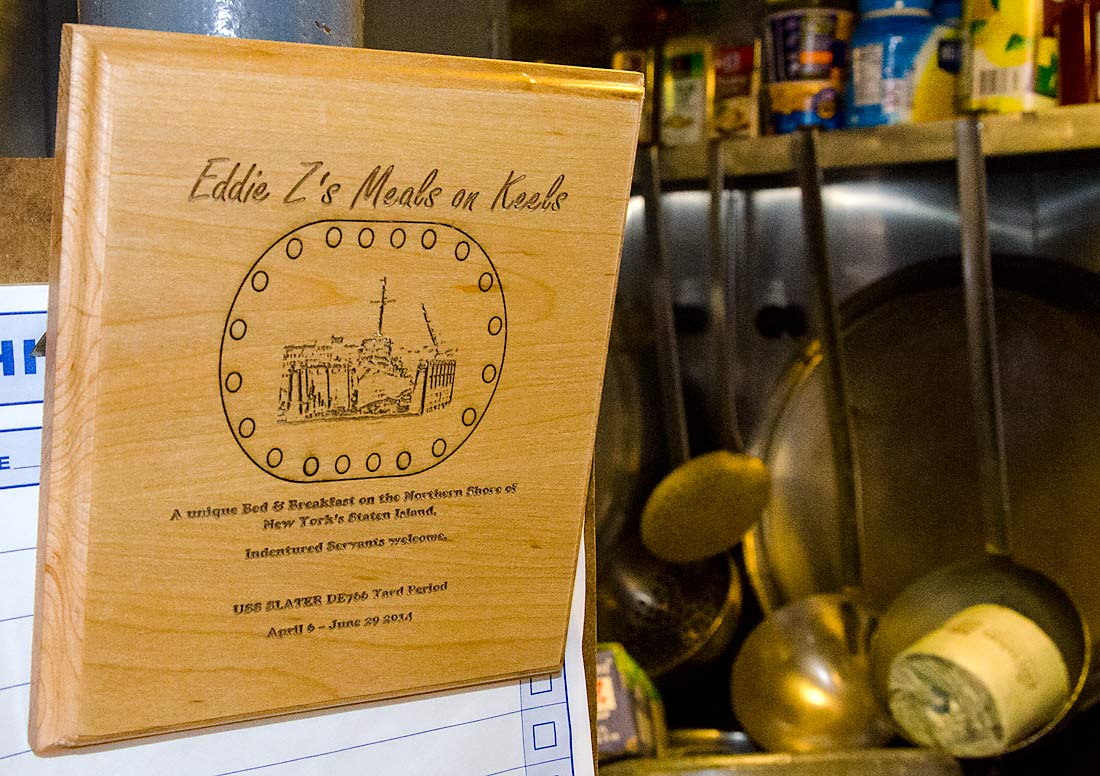 05 Ed Zajkowski Appreciation Plaque
Near the end of June Ed Zajkowski was recognized with this plaque for cooking 3 meals a day 6 days a week for the USS Slater staff and volunteers for the duration of the drydock repairs. Ed did much more than that and truly deserved a thank you for all the hard work and deprevation he endured. Ed was even slaving away in the galley when the Slater was transiting NY Harbor, the most scenic part of the trip, on the journey home up the Hudson. If there is a volunteer of the year award, Ed will surely get it.
Notice Ed's handy toilet paper roll holder at lower right.
I was told that this roll is kept at the ready for those dining guests who aren't able to make it from the galley to the head quickly enough!