West Point Military Museum - Artillery / 25 Japanese WWII Model 89 Knee Mortar
Bill Maloney
3/13/2009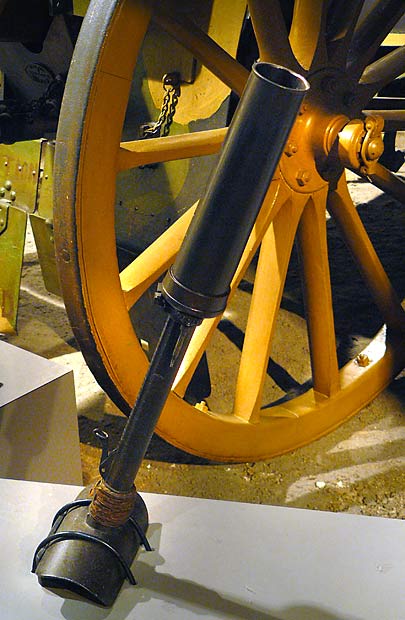 25 Japanese WWII Model 89 Knee Mortar
Japanese WWII Model 89 Knee Mortar (Grenade Launcher)
Caliber: 1.97 inches
Action: Smoothbore, lanyard operation
Muzzle Velocity: fps
Range: 130 yards
Weight of Round - 28 oz
Maximum Powder Charge:
Barrel Length: 10 inches
Weight: 10 lbs
Year Built: 1929 The Knee Mortar was designed to be leaned against a log or rock with the barrel at about 45 degrees. Range was adjusted by changing a variable chamber space within the weapon. It could also be used for direct fire by placeing the base against a tree or wall. Allied soldiers initially thought it was to be placed on the knee and fired. The resulted in a number of fractured thigh bones until word was passed along the front lines about its intended use.