MAPS Air Museum - Aircraft Engines / 22 Curtiss OX5 V8
Bill Maloney
6/24/2010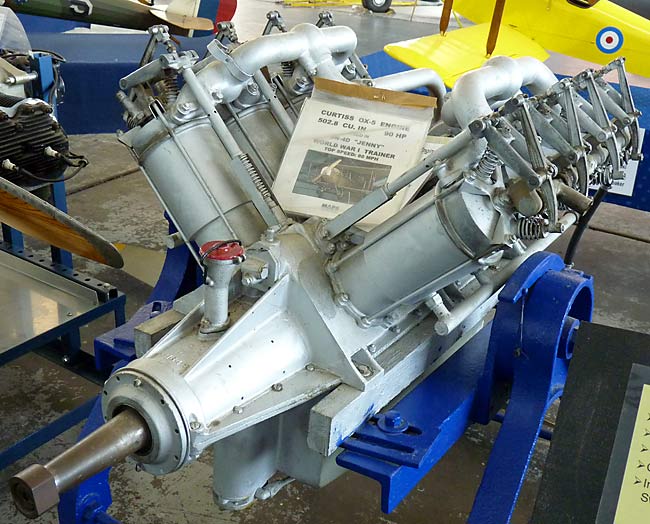 22 Curtiss OX5 V8
Curtiss OX-5 Aircraft Engine Specifications:
Number of Cylinders: V-8 8 cyl water cooled gas engine
Displacement: 503ci
Bore: 4 inches
Stroke: 5 inches
Compression Ratio: 4.9 :1
Aspiraton:
Weight: 390 lbs
Length: 57 inches
Width: 30inches
Height: 37inches
Output: 90hp
First Flight: 1910
Airframes used on: Curtiss Jenny, Travel Air 2000, Waco 9
Here's a Youtube Curtiss OX-5 Video of an OX5 on a test stand being run up. This Curtiss OX5 Youtube Video shows the engine being run up in a Curtiss Jenny Biplane. The low speed flybys are pretty cool.