Floyd Bennett Field - HARP - Aircraft Engines / 07 Curtiss OX-5
Bill Maloney
3/4/2009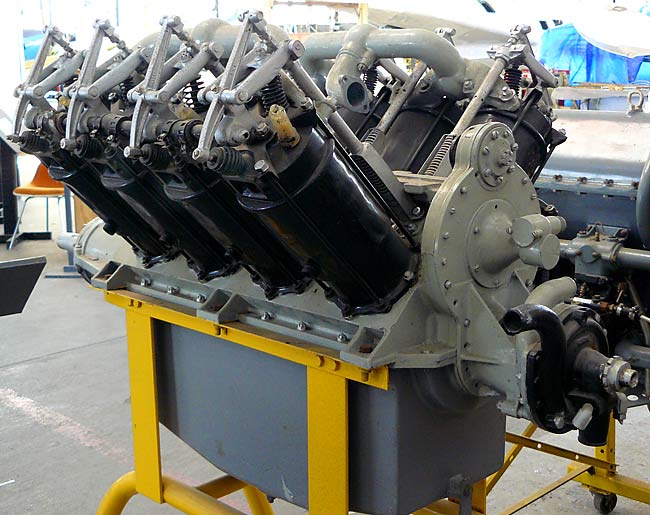 07 Curtiss OX-5
Curtiss OX-5 Aircraft Engine Specifications:
Number of Cylinders: V-8 8 cyl water cooled gas engine
Displacement: 503ci
Bore: 4 inches
Stroke: 5 inches
Compression Ratio: 4.9 :1
Aspiraton:
Weight: 390 lbs
Length: 57 inches
Width: 30inches
Height: 37inches
Output: 90hp
First Flight: 1910
Airframes used on: Curtiss Jenny, Travel Air 2000, Waco 9
Here's a Youtube Curtiss OX-5 Video of an OX5 being hand cranked on a Glen Curtiss Seaplane. This Curtiss OX5 Youtube Video shows the Curtiss being run up in a Curtiss Jenny Biplane. The video could be better but the sound is fairly good. It is amazing how clean these engines are considering much of the valve train is exposed and lubricated externally.