Delaware Valley Historical Aircraft Association DVHAA - Messerschmitt Me 262B - Junkers Jumo 004B-1 Turbojet / 09JunkersJumo004Intake
Bill Maloney
2/5/2008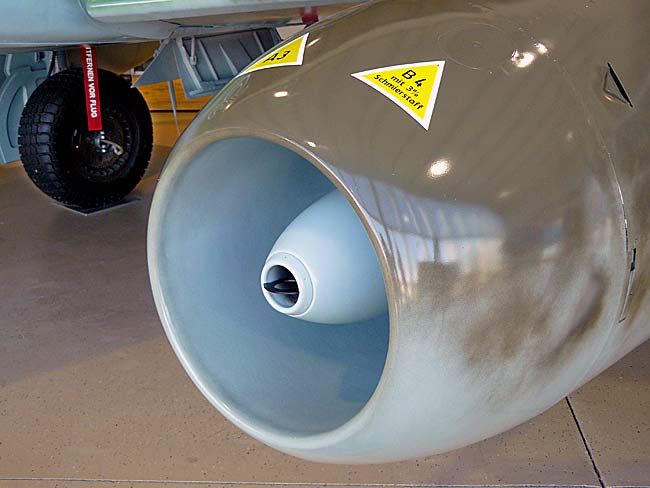 09 Junkers Jumo 004 Turbine Engine Intake
The B4 sticker indicates the filler the 4 gallon tank for the turbine engine ignition fuel. It is filled with B4 (this is a nasty smelling synthetic brown oil produced from coal which was known as J2) and lubricant.
The A3 sticker indicates another filler for a .8 gallon tank to be filled with 80 octane gasoline for the two stroke starter engine. I'm not clear if two stroke oil was to be pre mixed or injected automatically.
Normally the engines would be started from the cockpit, but if that didn't work the ground crew would pull the ring in the nose of the nacelle which was connected to a pull starter for the 2 stroke engine.