Air Victory Museum - Junkers Jumo 004 Turbojet / 03 Junkers Jumo 004 Nosecone
Bill Maloney
7/4/2008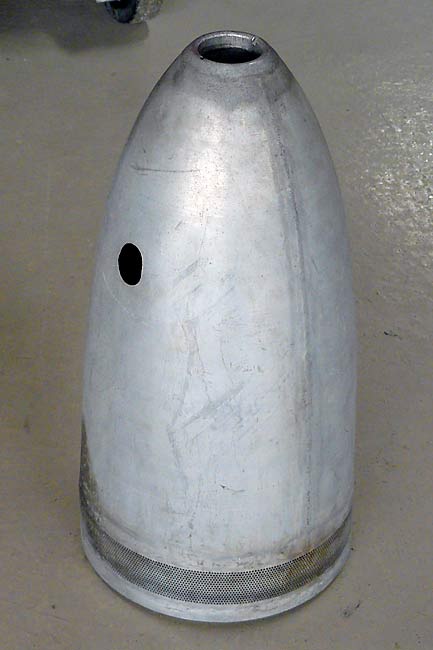 03 Junkers Jumo 004 Nose cone
The hole at the tip is for the Reidel 2 cycle starter motor's ring pull starter and cord.
The holes at the side (there are two opposite each other) are for the Reidel Starter exhaust pipes.
The band of perforations at the bottom allow air to flow through the nose cone to cool the starter motor.