1941 Historical Aircraft Group Museum - Antonov An-2 Colt / 29 Antonov An2 Interior
Bill Maloney
9/21/2009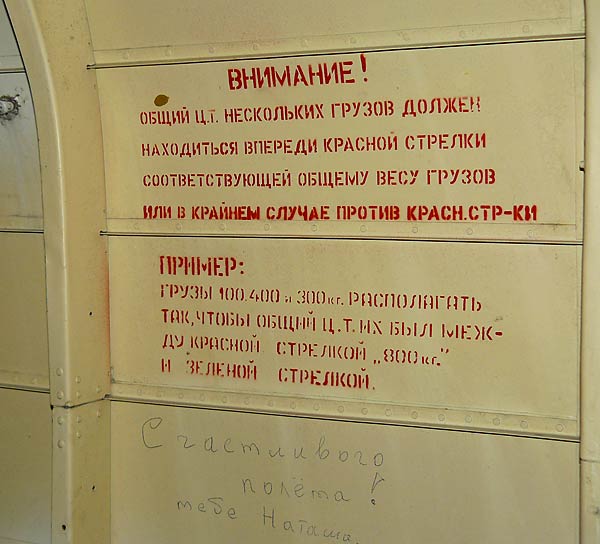 29 Antonov An2 Interior
Translation:
Attention!
The center of all the loads must be placed before the red arrow, or at least in front of the red arrow.

Example: Loads of 100, 400 and 300kg have to be placed so that the center of them was between the red arrow "800kg" and the green arrow.

Have a safe flight Natasha!