USS Slater - Getting Towed Down the Hudson River 4/6/2014 / 07 USS Slater Crew
Bill Maloney
4/16/2014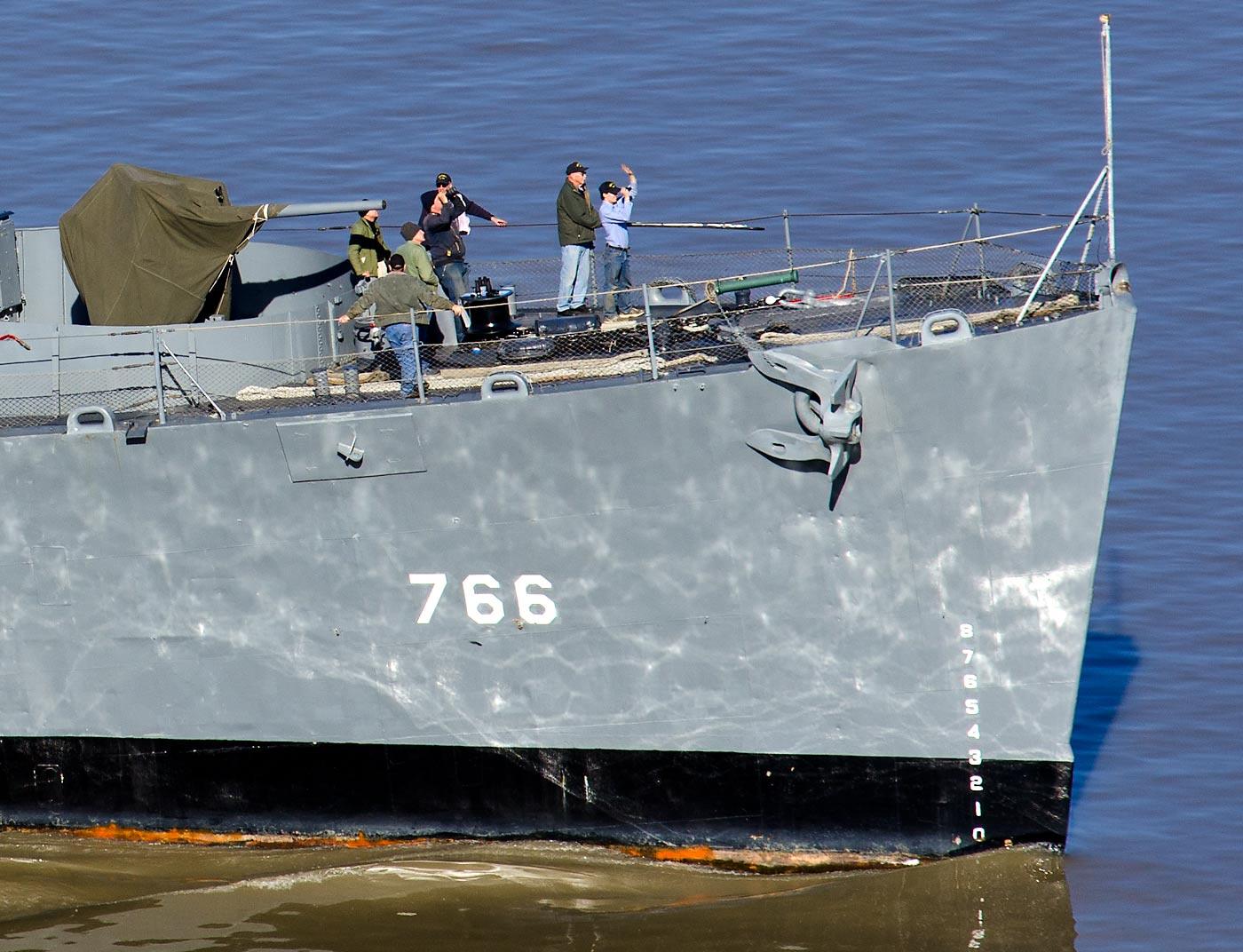 07 USS Slater Crew
Left to right (I think):
Tim Rizzutto, Gary Sheedy, Erik Conlin (Nice Fez, Erik!), Paul Guarnieri, Dave Mardon, Boats Haggart, and Thomas Scion.
If any of the above are in error, please complain to the USS Slater's Ship's Corpsman, Jim DeCota, whom helped ID the crew above.
But do it nicely or he may try to slip you a suppository.