RCAF Royal Canadian Air Force Museum - Aircraft Engines / 11 Bristol Hercules 734
Bill Maloney
3/5/2010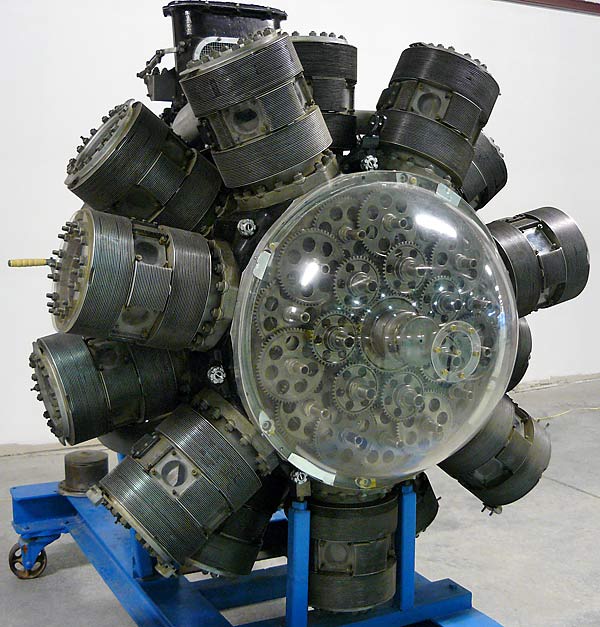 11 Bristol Hercules 734
Bristol Hercules 734 Sleeve Valve Radial Engine Specifications:
Number of Cylinders : 14 cylinder two row air cooled radial gas sleeve valve engine
Displacement: 2,360 ci
Bore: 5.75 inches
Stroke: 6.5 inches
Compression Ratio: 7.0:1
Aspiraton: Single stage supercharger, 87 octane fuel requirement
Weight: 2,115lbs
Length: 53 inches
Diameter: 52 inches
Output: 1,980hp
First Flight : 1958
Airframes used on: Bristol Freighter Mk 31
Cost: $
Here's a Youtube Bristol Hercules 734 radial engine video showing the big sleeve valved Bristol being started and run up in a Bristol Freighter. Another Youtube Bristol Hercules video shows an animation of the layout and functioning of the unusual sleeve valve arrangement used on the Bristol radial engines. I also found a Youtube sleeve valve demonstration video that gives a very good view of the function of the sleeve valve operation.